Description
Indication
Acts well in Eczema, Psoriasis, Sinus, Fistula, Maintain Blood Sugar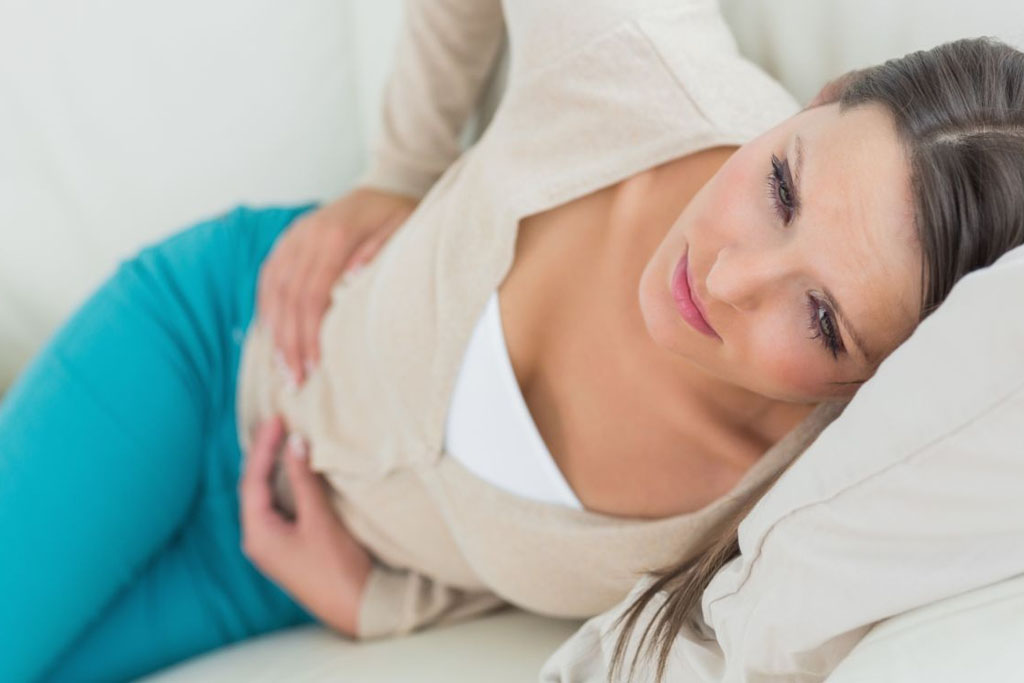 Properties
Dimensions
5.3 (cm) x 5.3 (cm) x 8 (cm)
About Panchnimba Churna
Neem has been one of the most popular herbs of India and has 5,000 years worth of tricks up its sleeve. Neem is known by Indians as a virtual living pharmacy.
The botanical name of the neem tree is Azadirachta indica. This tree is native to India, Myanmar, Sri Lanka, Bangladesh, Pakistan, etc., but now is grown worldwide for its medicinal and healing properties. With all of its parts possessing medicinal values, this herb is useful for various ailments. The antibacterial, antiseptic, antimicrobial and anti-inflammatory properties of neem make it valuable for human health.
Today, neem has obtained tremendous value in the market for commercial use. Neem oil is used in bathing lotions, soaps, cosmetics and as an insect repellent as well. One can use neem leaves for relieving eye problems, bleeding nose, intestinal worms, stomach problems, loss of appetite, etc. They can also overcome symptoms of skin diseases, cardiovascular disease, hay fever, and diabetes, oral and liver problems. Neem seeds are ground into a powder that is soaked overnight in water and sprayed onto the crop to keep away the insect.
As far as the neem powder is concerned, it possesses most of the medicinal values of neem. It can be used internally in tea form; it can be added to cuisines or used externally as well. Earlier, neem powder was even used as a contraceptive. Nowadays, it is used in cosmetics, soaps, lotions, etc. The intake of neem powder has been found beneficial in relieving digestive problems. It also enhances immunity and acts as a blood purifier.
Ingredients
Pichumarda Tvak (Nimba)
Pichumarda phala (Nimba)
Pichumarda patra (Nimba)
Pichumarda mula (Nimba)
Pichumarda pushpa (Nimba) 
Haritaki
Bibhitaka
Amalaki
Shunthi
Maricha
Pippali
Brahmi
Gokshura
Shuddha Bhallataka
Agnika (Chitraka)
Vidanga sara (Vidanga)
Varahi
Lauha chrna (Lauha bhasma)
Amrita (Guduci)
Haridra
Daruharidra
Avalaguja (Bakuci)
Vyadhighata (Aragvadha)
sharkara
Kushtha
IndraYava (Kutaja)
Patha
Khadira Ghana kvatha
Asana Ghana kvatha
Nimba Ghana kvatha
Panchanimba kvatha
Markava svarasa(Bhringaraja)
Benefits
Given below are the top Benefits of Panchnimba Churna
Clears acne and pigmentation
Do you want to see your acne and skin pigmentation marks disappear quickly? Apply neem powder on them. You just have to dissolve a spoonful of the neem powder in water and apply it on the affected areas every day. The antibacterial properties of neem help in curbing the growth of harmful bacteria and leave your skin looking fresh and rejuvenated.
Delays signs of ageing
Don't be alarmed by the ageing signs on your skin.Replenish them with neem powder and look young again. Neem has regenerative properties and contains immune-stimulating compounds that fights the symptoms.
Deals with skin allergies and infections
Before you opt for costly ointments for skin allergies and infections, apply neem powder on the affected area. Mix a teaspoon of neem powder with water and refrigerate it for some time. Then, apply it on the affected area with a cotton ball. Its anti-inflammatory and analgesic properties help to soothe the skin and heal the infection faster by restricting microbial growth.
Enhances hair growth
Does your hair not grow fast enough? Do you want long and shiny hair but are tired of using all kinds of hair products? Mix neem powder with coconut oil and apply the mixture on your scalp. Leave it overnight and wash it off the next day with a mild shampoo. The regenerative properties of neem help to deal with hair fall and increase the blood circulation in the scalp to promote hair growth.
Overcomes baldness
You may think of baldness as a cosmetic issue, but other factors can cause baldness. Try the natural way to ensure there are no side effects. Mix neem powder with curd and apply it as a mask on your head regularly. Neem triggers normal functioning of the scalp and allows hair regrowth.
Relieves muscle and joint pain
Mix neem powder with water and drink it regularly to get relief from joint and muscle pain. You can also mix it with essential oils and apply it on the joints to ease them. Neem powder is highly beneficial for people who have arthritis.
Relieves asthma
Has your asthma worsened over the years? Keep it in check the 'natural neem way.' Mix neem powder, turmeric paste and a few drops of neem oil with lukewarm water. Drink it every day to get relief.
Controls diabetes
Diabetes disrupts the whole functioning of your body. Keep your sugar levels in check without depending on modern medicines. You can dissolve a teaspoon of neem powder in a glass of water and drink it every morning on an empty stomach. It will regulate your sugar levels and keep your diabetes in check.
Maintains oral health
Nowadays, most toothpaste companies use neem in their formula for better teeth and gums. Mix neem powder with salt and brush your teeth with this mixture instead of commercial toothpaste. It will make your gums and teeth stronger and deals with dental infections. Neem powder also helps in relieving toothache
Overcomes Malaria
As you're aware, malaria is a lethal disease caused by mosquito bites. Besides concentrating on curing it, you can also  pathogens from entering your house. Neem powder is useful for both cases. You can dissolve neem powder with water and drink it daily to overcome malaria. To keep mosquitoes at bay, mix neem powder with water and spray it on the plants and corners of your house. The antipyretic agents in neem powder help to keep the disease at bay.
Deals with rashes and wounds
Have you ever wondered how people used to heal their wounds before modern medicine came into existence? Ayurveda has listed neem as a best remedy for most skin-related ailments, including wounds, rashes and scratches. Mixing neem powder with turmeric paste helps to relieve pain and heals wounds faster.
Promotes blood circulation
When the blood circulation in your body is regularised, it affects your body positively and overcomes hormonal imbalances. Consume neem powder regularly with honey on an empty stomach, and you can see the changes for yourself.
Acts as blood purifier
Impure blood gives rise to various skin and other health problems. So, if you want to get rid of the pimples on your face, you have to ensure that your blood is regularly purified. Dissolve neem powder in milk and consume it every day to clean your blood and boost your body's immunity.
Acts as deodorant
Want to get rid of body odour and don't want dark underarms? Neem powder has got you covered on that front as well. Mix neem powder with water and essential oils of your choice. Pour this mixture into a spray bottle and use it as a deodorant.
Relieves ulcers
Ulcers are painful and peptic ulcer, in particular, is very annoying. Excessive acidity leads to ulcer formation in the stomach and intestines. Consuming neem powder helps to maintain the pH level and restore normal functioning of the stomach.
Deals with dandruff
A hair mask with neem powder, amla, reetha and shikakai powder mixed with water and lemon juice helps you get rid of dandruff. Apply this mask once a week, and you won't have to keep scratching your head every now and then.
Heals leprosy
Leprosy is a serious skin ailment, and neem powder has been found to be a remedy for it too. Its anti-inflammatory properties help to soothe the skin and recover fast. Patients with leprosy should massage their body with a paste of neem leaves regularly to get rid of the disease.
Helps in digestion
The antibacterial and other antimicrobial properties of neem help in digestion by countering intestinal worms. It is also a rich source of fibre and has been found effective in reducing digestive disorders like gastric and constipation.
Side Effects
Neem can act as a refrigerant and can lower the temperature of a specific tissue or even the entire body.Use caution if cold is a key player in any given condition. Discontinue use and consult your health care practitioner if there are any signs of nausea, vomiting, loose stools, or excess hunger. While neem has certainly stood the test of time and has been deemed safe with appropriate and moderate use, it remains a powerful herb and should be used with respect, particularly when taken internally.Because herb/drug interactions have not been researched extensively, exercise caution when combining neem with prescription drugs.
Some data suggests to avoid the use of neem while taking acetaminophen.
Neem may intensify the effect of medications aimed at lowering blood pressure or blood sugar,causing blood sugar and blood pressure to drop.
Terms and Conditions
We have assumed that you have consulted a physician before purchasing this medicine and are not self medicating.