Description
Indication
Alcoholic Hepatitis, Sluggish Liver, Loss of appetite, Jaundice and Infantile liver disorders, Early Cirrhosis of Liver, Prophylaxis against drug induced hepatotoxicity, Liver dysfunctions.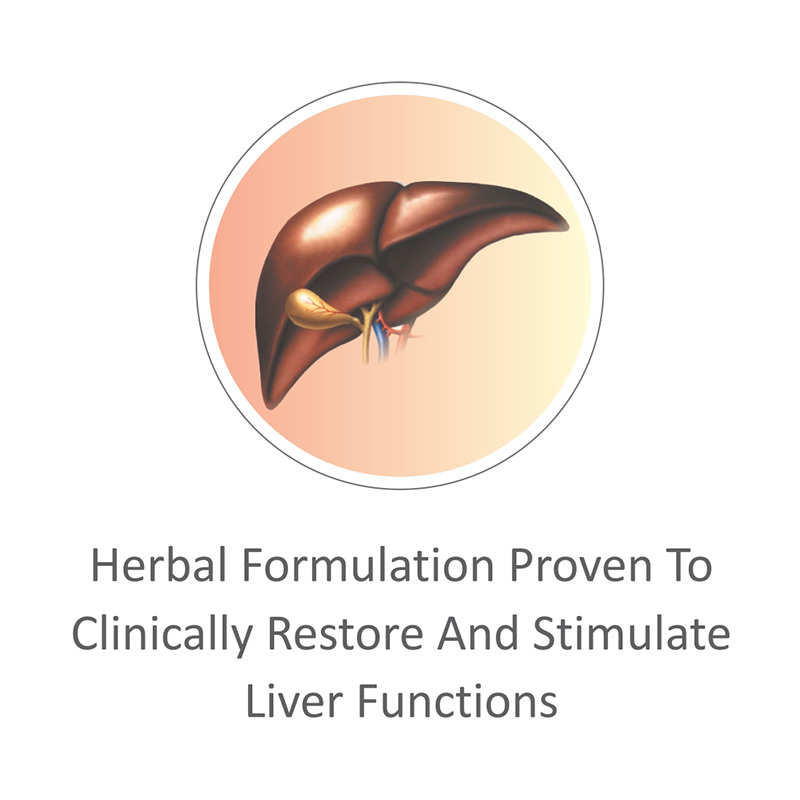 About Alarsin Liv-Compound 
Restores functional efficiency of the liver
Protects the hepatic parenchyma and assists in promoting hepatocellular regeneration.
Protects the liver against various hepatotoxins
Promotes appetite and growth
Promotes weight gain.
Positive advantages of Liv-Compound Treatment
Clean the bile and blood and have a mild laxative action and detoxify the liver.
Promote regeneration of hepatocytes and repairs the liver.
In damage caused by alcohol, inhibits the production of proteolytic enzymes.
In anorexia promotes appetite and accelerate metabolism.
In sluggish liver- an excellent liver tonic.
Active Ingredients
Punarnava, Pitpara, Kalmegh, Saptaranga, Daruhaldi, Bhangra, BhuiAmla, Dudhal, Kumari, Kakmachi, Sarpankhamul, Kasni, Jhau, Katuka, Galo, Amla, Pipar, Harde.
How To Use
2 Tabs 2-3 times a day for 4-6 weeks. Then 1 tab 2-3 times for 2-3 months.

Adults: 10ml 2-3 times a day for 4-6 weeks. Then 5 ml, 2-3 times for 2-3 months.




Children: 5 ml, 2-3 times a day
Terms and Conditions
We have assumed that you have consulted a physician before purchasing this medicine and are not self medicating.