Description
Indication
Due to URT infections Associated with: Bronchitis, Bronchopneumonia, Bronchiectasis, Asthma, T.B., Post-influenza cough.
Smokers cough
Topical Eosinophilia
To minimize symptoms & hasten recovery in : Common cold, Sore throat, Rhinitis, Laryngitis, Pharyngitis, Tonsillitis, Sinusitis
Safe Ayurvedic remedy for cough in infants & children
Cough due to: URT Infections, Bronchitis, Asthma, Allergic Bronchitis, Primary Complex (Childhood Tuberculosis) Bronchiectasis, Post-measles cough, whooping cough.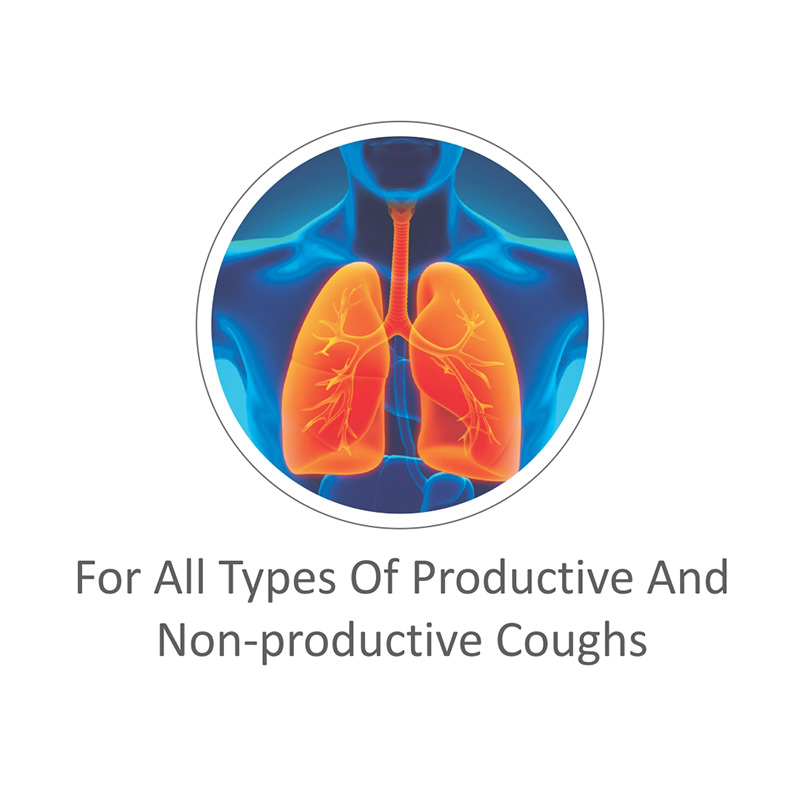 About Alarsin Dekofcyn Tablets 
An Ayurvedic approach for cough of all types.
Reduces the frequency of cough and expectoration.
Effective in pulmonary tuberculosis and other non- specific conditions.
Safe for all age groups with no drawbacks of:
1. Drowsiness
2. Constipation
3. Suppression of appetite.
Positive advantages of Dekofcyn Treatment
Safe: Dekofcyn is safe for all age groups, bed-ridden patients and children.
In Bronchiectasis: Disease production of mucopurulent and foul smelling sputum. Makes expectoration easy & smooth.
Increases vital capacity: Relieves breathlessness.
Dekofcyn tablets apart from being treatment for cough, are excellent tonic for chronic and wasting diseases, particularly in chest diseases & tuberculosis.
Active Ingredients
Each tablet contains in mg of
Suvarna vasanta malati a traditional Ayurvedic medicine 1.5 mg
Taleesa Patra leaves of Abies webbiana 30 mg
Shatavari Asparagus racemosus root 30 mg
Ashwagandha Winter cherry/ Indian Ginseng (root) Withania somnifera (L.) Dunal. 30 mg
Dagdi pashan bheda 30 mg
Amalaki Indian gooseberry fruit Emblica officinalis Gaertn. 30 mg
Karchura Curcuma zeodaria 30 mg
Pravala Bhasma Bhasma (Calx) of Coral 30 mg,
Abhraka Bhasma Purified and processed Mica 15 mg
Vasa Malabar nut tree (root / whole plant) Adhatoda vasica 15 mg
Makshika Bhasma Bhasma of Copper-Iron Pyrite 15 mg
Vasaka Ghana extract of Vasa Malabar nut tree (root / whole plant) Adhatoda vasica 15 mg
Haridra Turmeric rhizome Curcuma longa 90 mg
Galo ghan 3 mg
Excipients quantity sufficient
How To Use
In Acute & Severe Cough : 2 tablets thrice a day for one week.
Syrup : 1-2 teaspoonful 3 times a day for one week.
In Chronic & Resistant Cough: 2 tablets thrice a day for 3-4 weeks ( Suitable Chemotherapy to be continued along with Dekofcyn where necessary).Syrup : 1- 2 teaspoonful 3 times a day for 3-4 weeks.
In Children : 1/2 to 1 teaspoonful, 3 times a day till satisfactory improvement.
Terms and Conditions
We have assumed that you have consulted a physician before purchasing this medicine and are not self medicating.