Description
Cleanses Skin, Reduces Acne and Pimples, Control Skin Allergies and Rash.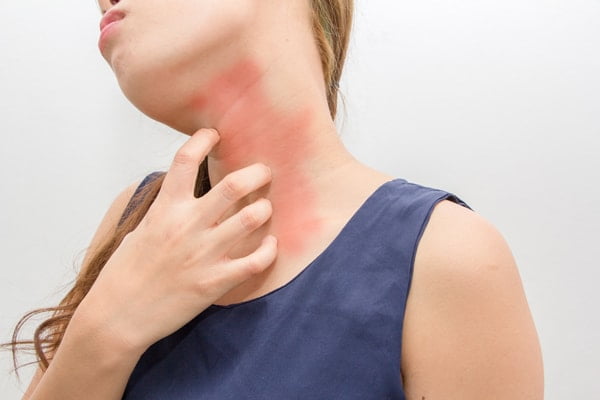 Also known as
Khadirarishtam
About Khadirarishta
Millions, across the globe, suffer from the most common skin disorder which we call acne. It is a skin condition wherein cysts, pimples and plugged pores find their way either on face, chest, neck or back and shoulders as well. People of all ages become victims of acne and related skin problems at one point or the other in their lives. If you are one among those millions who feel shy & even ashamed because of pimples and acne, you can finally heave a sigh of relief. Divya Khadirarishta promises to be the most effective herbal treatment for getting rid of nasty pimples from the skin.
Khadirarishta is a poly-herbal Ayurvedic medicine. It is also known by the terms khadirarishtam and Khadirarisht.It is prepared from wood of catechu and pinus Deodara along with triphala, Dharuhaldi, Baguchi, Kababcheeni, cloves, small cardamoms, nutmeg, cinnamon, Nagkesar, black pepper, Tejpatra and other ingredients.Khadirarishtam contains 5 – 10 % of self generated alcohol in it. This self generated alcohol and the water present in the product acts as a media to deliver water and alcohol soluble the active herbal components to the body.It is also indicated in worms, spleen enlargement, cough, heart diseases and gulma.
Since there is no chemical involved, there are no side-effects to using this medicine. Acne is usually caused by an excessive production of oil by the enlarged oil glands in our skin or blockage of hair follicles that discharge oil. Apart from this, when a bacterial called P .acnes manages to get into the hair follicles, you might experience some little boils popping out on your face.
Ingredients
Khadira (Acacia Catechu or Heart Wood)
Bakuchi (Psoralea Corylifolia)
Devadaru (Cedrus Deodara)
Darvi (Berberis Aristata)
Haritaki (Terminalia Chebula)
Amalaki (Amla or Emblica Officinalis)
Vibhitaki (Terminalia Bellirica)
Water for decoction
Makshika or Honey
Dhataki (Woodfordia fruticose)
Sharkara (Sugar candy)
Nagakeshara (Mesua Ferrea)
Kankola (Piper Cubeba)
Jatiphala (Myristica Fragrans)
Ela (Cardamom)
Lavanga (Clove)
Twak (Cinnamon)
Krishna (Pippali or Long Pepper)
Patra (Cinnamomum Tamala)
Indications
Khadirarishtam is indicated in all types of skin diseases, glandular enlargement, localized abdominal swelling or tumor, intestinal parasites/worms infestation, splenic enlargement, tumor and anemia.
Skin diseases, leucoderma, leprosy, boils
Impurities of blood
Hridya roga (heart diseases), Krimi (worm infestation)
Arbuda (tumor), Gulma (abdominal lump), Granthi (cysts)
Kasa (cough), Shvasa (asthma)
Splenomegaly, jaundice, and Pandu (anaemia)
Diabetes and obesity
Hypertriglyceridemia, hypercholesterolemia
Benefit & Uses
Digestive diseases
Khadirarishta is a potent digestive booster. It can regulate the functions of the digestive system and help in the treatment and prevention of several diseases. It can improve the absorption of nutrients from the intestines. This action of Khadirarishta helps in preventing the deficiency of essential vitamins and minerals like iron. Hence, Khadirarishta is commonly used in the treatment of anemia. The herbs used in the preparation of Khadirarishta also provide a rich source of several nutrients. Hence, Khadirarishta also works as a direct source of nourishment for the body.
Khadirarishta produces a favorable action on the liver and spleen. It is particularly useful for the patients suffering from the early stages of liver disorders. It can help in reducing the symptoms of hepatitis and fatty liver disease. It protects the liver from the toxic effect of alcohol and free radicals, thus preventing the development of cirrhosis and liver carcinoma.
Khadirarishta can be used in the management of splenomegaly. It improves the functions of this organ and protects it from free radicals by producing a strong antioxidant action.
Khadirarishta has been found to help the patients diagnosed with abdominal tumors. It can help in preventing the spread of tumor and reduce the risk of tumor growth. It works by inhibiting the multiplication of the abnormal cells in the tumor mass. It also prevents the caner-supporting processes like angiogenesis because of which the formation of new blood vessels in the tumor mass is prevented. Due to this, the cancer mass does not receive a supply of blood and other nutrients and so, becomes unable to survive. This leads to the regression of the tumor. Regular use of Khadirarishta can help to improve the chances of recovery of patients with abdominal tumors and prevent their development in the normal individuals.
Khadirarishta can also be used in the treatment of intestinal worms. The anti-parasitic action of the herbs used in this medication can help in eliminating the worms and cure the condition.
Skin diseases
Khadirarishta can help to treat chronic skin diseases like leprosy. It can also be used to reduce the symptoms of acute attacks of allergic dermatitis
Acne/Pimples
Khadirarishta is mainly effective in acne with white or pus-filled lumps, cystic lesions, closed and open plugged pores (whiteheads and blackheads). It is less likely to be helpful in acne with tender and red bumps. In such cases, Gandhak Rasayan and Saribadyasavam are better options.
Khadirarishta is likely to stops bacteria growth in acne and enhances healing. The regular use purifies blood, reduces toxins production and inhibits bacterial growth, which ultimately prevents acne. It may also have effect on oil production. Excess oil production indicates excess KAPHA according to ayurveda. Khadirarishta reduces KAPHA and ultimately reduces oil production. Active constituents of Babchi (Psoralea Corylifolia) and Devdaru (Cedrus Deodara) present in Khadirarishta release out through the skin, which may prevent clogging of the pores.
Atopic Dermatitis (Eczema)
In Atopic Dermatitis (Eczema), Khadirarishta is useful when a patient mainly has following symptoms:
Itching
Leakage of fluid from the skin
Crust formation
Patches color – brownish-gray
Scaly Skin
However, internal intake of Khadirarishta is helpful, but local application of oil prepared with following herbs is also essential.
Chirayita
Neem
Turmeric (Haldi)
Daruhaldi
Cardiac disorders
Khadirarishta is a good heart tonic. It can regulate the heart functions and hence, it is used as an adjuvant treatment for heart attacks, and arrhythmias.
Dosage
12 – 24 ml. one or two times a day, usually advised after food.
If needed, it can be mixed with equal quantity of water.
Side effects
: 
A very high dosage than the prescribed may cause burning sensation in stomach. It generally occurs when Khadirarishta is taken without mixing water.
Safe for kids
It is safe to use this medicine in lower dose, in children above 5 years of age.
Pregnancy and lactation –
During pregnancy, it is best to avoid this / take this only under medical supervision.
During lactation period, it can be taken in lower doses, based on doctor's advice.
Storage
Store in a cool place in tightly closed amber coloured bottle, protect from light and moisture.
Terms and Conditions
We have assumed that you have consulted a physician before purchasing this medicine and are not self medicating.