Description
Useful in General Weakness Multiple Joint Pains, Arthritis, Pain and Stiffness in Joints, Weakness Etc.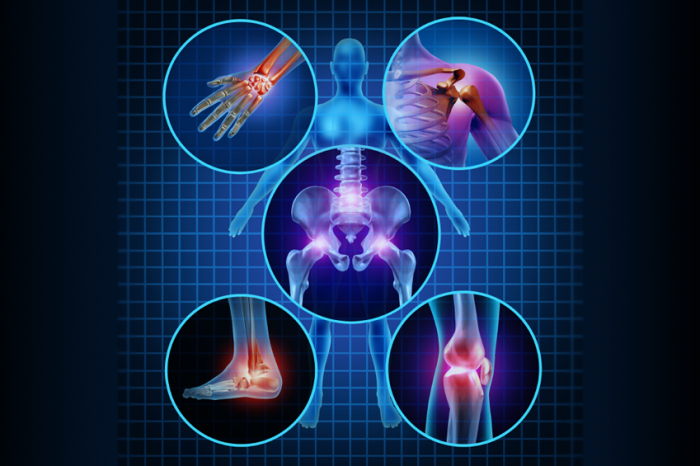 Properties
Dimensions
7 (cm) x 7 (cm) x 18 (cm)
About Balarishta
Balarishta(also spelled as Balarishtam) is an Ayurvedic medicine categorized under Arishta Category, which is used for all diseases occurring due to Vata aggravation or excess Vata in the body. Vata disorders are mostly related to nervous system and musculoskeletal system. So, the main action of the Balarishtam is observable on the brain, nerves, muscles, ligaments, bones and joints.Balarishtam is a good therapeutic measure for paralysis, arthritic disorders, and spinal disorders. It helps to manage the cervical spondylosis, frozen shoulder, low backache, knee pain due to osteoarthritis, etc. Additionally, it has restorative action and improves body strength and nourishes the Vata organs. Some ingredients in the Balarishta improve digestion and liver functions.IngredientsBala (Sida Cordifolia) is the main ingredients in Balarishtam. A list of its ingredients is as follows:
Bala – Sida Cordifolia
Ashwagandha – Withania Somnifera
Dhataki – Woodfordia Fruticosa
Ksheera Kakoli
Eranda (Castor Oil Plant) – Ricinus Communis
Rasna – Pluchea Lanceolata
Elaichi (Cardamom) – Elettaria Cardamomum
Prasarini – Paederia Foetida
Laung (Clove) – Syzygium Aromaticum
Ushira or Khas (Vetiver) – Vetiveria Zizanioides
Gokshura – Tribulus Terrestris
Jaggery
Water – for preparing decoction
Medicinal Properties
Anti-inflammatory
Rasayana (rejuvenating)
Anodyne
Nervine tonic
Neuroprotective
Cardioprotective
Strengthening and Restorative for nerves
Mild Diuretic
Anti-paralytic
Appetizer and digestive stimulant
Anti-stress
Adaptogenic
IndicationsBalarishta can be used in all disorders categorized in Ayurveda as Vata disorders. These include diseases of nervous system and musculoskeletal system. Most commonly, it is recommended in following health conditions:
Loss of appetite in diseases related to Vata
Debility due to Vata disorders
General weakness
Mental debility
Paralysis
Hemiplegia
Paraplegia
Facial Paralysis
Sciatic nerve pain
Rheumatoid Arthritis
Headache
Nasal Congestion
Bronchitis
Erectile Dysfunction (ED)
Asthma
Therapeutic Use
Agnimandya (digestive impairment)
Daurbalya (weakness)
Vataja Roga (diseases due to Vata dosha)
Karshya (emaciation)
Arthritis, paralysis, excessive vata
Benefits & Uses
Arthritis
Sida Cordifolia in Balarishta has good anti-inflammatory and analgesic properties. (1) So, Balarishta can be used in arthritic disorders to reduce inflammation and associated pain. Balarishta also contains other ingredients like Ashwagandha and Gokshura, which provide strength to the joints and ligaments. Eranda and Prasarini act to reduce the pain. It is good medicine for osteoarthritis.
Facial Paralysis/Neurological disordersBalarishta is a powerful nerve tonic. It strengthens the nervous system and improves the functions of the brain and the nerves.it can be used to obtain relief from tingling and numbness in the arms and legs caused due to conditions like diabetes neuropathy, cervical spondylosis, and vitamin B deficiency. It can also be used in the patients who have suffered stroke. It helps them in regaining their motor and sensory functions and allows them to recover faster from the state of hemiplegia, or paraplegia. It also strengthens the bones and muscles and helps the patients with stroke to perform their routine activities with ease once they have recovered from paralysis..In facial paralysis, it reduces associated symptoms like facial pain, headache, earache, and muscle twitching. In addition to it, it improves muscle tone and speeds up the recovery from the facial paralysis.
Muscle Cramps
Balarishta acts on neurons and reduces the excitability of nerves and restores the natural functions of nerve cells. Increased excitability may also be cause of muscle cramps. Secondly, it also has muscle relaxant action, which helps to reduce the muscle cramps.
Physical Weakness
Balarishta generally recommended for debility or physical weakness occurred after paralysis attack. It increases strength, improves appetite, and helps to restore the activities in weak tissue.
Asthma & Bronchitis
Balarishta is also indicated for the treatment of asthma & bronchitis. It helps when patient feel fatigue and difficulty in breathing due to lost physical strength. Along with other medicines, it reduces frequent attacks of breathing troubles and cough. It is highly useful in persistent cough.
Dose
12 – 24 ml. one or two times a day, usually advised after food. If needed, it can be mixed with equal quantity of water.
How long to use
Based on doctor's prescription, this medicine can be used for 2 weeks to 4 months.
Safe for kids
It is safe to use this medicine in lower dose, in children above 5 years of age.
Pregnancy and lactation
During pregnancy, it is best to avoid this / take this only under medical supervision.During lactation period, it can be taken in lower doses, based on doctor's advice.
side effects
Balarishta is prepared from pure herbal ingredients. It does not contain any harsh chemicals. Hence, it does not cause any serious side effects. It is completely safe to use. In some cases, patients may develop pain in the abdomen, stomach irritation, and gastric upsets, especially when the medicine is taken in large doses. However, these side effects are mild in nature and do not require any active intervention. These symptoms can be avoided by taking the medication in the recommended doses and avoiding its consumption on an empty stomach. Balarishta is safe to use for the children above 5 years of age. Pregnant women should avoid using Balarishta unless advised by the doctor. During lactation period, women can use it in lower doses, after consulting a doctor.
Recommended Dose
Adult patients should take Balarishta in a dose of 20 ml diluted in 50 ml of warm water, twice or thrice a day. The dose can be increased to 24 ml diluted in the same manner and taken two to three times a day, in case the symptoms are severe. The doses should be taken after food to avoid gastric irritation. Patients should use this medicine for 2 weeks to 4 months depending on the condition to be treated.
Storage
Store in a cool place in tightly closed amber coloured bottle, protect from light and moisture.
Terms and Conditions
We have assumed that you have consulted a physician before purchasing this medicine and are not self medicating.