Description
Tonic and Cardiac Stimulant, Used in Diseases of Heart, Angina, Palpitation.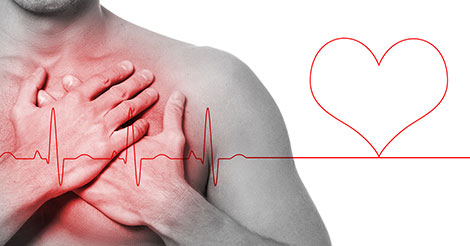 Also known as
Parthadyarishtam, Partharishtam
Properties
Dimensions
6.5 (cm) x 6.5 (cm) x 18 (cm)
About Arjunarishta
Arjunarishta is an Ayurvedic medicine for cardiovascular diseases and respiratory disorders. The main active ingredient of this medicine is bark of Arjuna Tree (Click here for details) which is magical herb for controlling blood pressure, cholesterol level and also for strengthening heart muscles for proper functioning of heart.
Arjunarishta is also shows beneficial effects in bleeding disorders and bleeding dysentery.
Arjunarishta contains 6 – 12 % of self generated alcohol in it. This self generated alcohol and the water present in the product acts as a media to deliver water and alcohol soluble active herbal components to the body.Useful in Pranavaha Srotas disorders as it helps increasing the capacity and efficiency of the lungs. Also beneficial in Raktapradar and Raktatisara due to Raktastambhak property of Arjuna.
Storage
Store in a cool place in tightly closed amber coloured bottle, protect from light and moisture.
Therapeutic uses
Cardiovascular disorders.
High Blood Pressure.
Heart palpitation.
Weakness of heart.
Lung diseases.
Loss of immunity.
Asthma.
Excessive sweating.
Mouth dryness.
Azoospermia (absence of motile/viable sperm in the semen).
Benefits
Arjunarishta is very common prescription for heart patients in ayurveda. Its main ingredient Arjuna contains many bioactive substances, which improves left ventricle functions of the heart. Arjunarishta is likely to contain all variety of these bioactive compounds. It improves cardiac function in people with previous or recent history of cardiac trauma or injury and Myocardial Infarction. According to ancient books of ayurveda, Arjunarishta is recommendable in all types of heart diseases regardless underlying etiology. It increases anaerobic cardiovascular performance.
Antioxidative characteristics of Arjuna are comparable with Vitamin C. Arjunarishta also has strong antioxidant action. Arjuna is also studied for anti-cancer properties. The main ingredient of Arjunarishta is Arjuna, so it is also likely to have anti-cancer action.
Myocardial infarction
Arjunarishta acts as a heart tonic and enhances its functions thus improving its efficiency in supplying blood to all parts of the body. It reduces the risk of myocardial infarction, which occurs due to the impaired blood supply to the heart. It increases the cardiac perfusion and ensures an uninterrupted supply of blood to the cardiac muscles.
Arjunarishta also produces a strong antioxidant action and protects the heart tissues against any form of damage that can increase the risk of heart attacks. Hence, the patients having a high risk of developing a heart attack are advised to use this medicine on a regular basis. It improves the ability of the heart to pump blood by strengthening the muscles of the left ventricle. This helps in maintaining the cardiac output at normal levels and ensures proper supply of blood to the vital organs.
Stroke
Regular use of Arjunarishta ensures proper supply of blood to the brain. This helps to prevent an attack of stroke that can cause a sudden episode of weakness or paralysis of one side of the body, headache, slurring of speech, confusion, visual disturbance, altered consciousness, and vertigo. It works by preventing the major causes of loss of blood supply to the brain, which includes a rupture of or blockages in the cerebral blood vessels. A rupture of blood vessels may occur due to a sudden rise in the blood pressure in the patients with or without the history of hypertension. Arjunarishta prevents the shooting up of blood pressure with its antihypertensive properties. It prevents blockages in the blood vessels by maintaining the level of cholesterol and triglycerides in the blood, which can otherwise form plaques that can get deposited in the arteries resulting in their narrowing.
Valvular heart diseases
Valvular heart diseases can occur due to the damage to the valves occurring as a result of exposure to toxins or an excessive back pressure caused by an improper flow of blood through the heart. When the left ventricle muscles are not able to pump blood efficiently into the aorta, the cardiac output is reduced resulting in considerable back pressure on the valve between the left ventricle and left atrium. This can damage the valve resulting in its malfunctioning. Arjunarishta can help in preventing this by strengthening the left ventricular muscles and protecting the valves against damage by toxins.
Chronic respiratory diseases
Arjunarishta can be used to treat chronic respiratory diseases like asthma, chronic bronchitis, and COPD. It strengthens the lung tissues and improves the lung capacity. It also produces an anti-allergic action and prevents the attacks of asthma to a great extent. It can reduce the progression of the chronic obstructive pulmonary disease and chronic bronchitis by protecting the lung tissues from the damage caused by cigarette smoke, free radicals, dust, and other environmental toxins. It reduces the symptoms associated with these illnesses like a cough, breathlessness, and pain in the chest.
Cardiac Arrhythmia
Arjuna has cardio-tonic action by enhancing SR functions. This action minimizes the arrhythmias (irregular heartbeat) occurrence.Arjunarishta is also likely to have similar action because of main ingredient Arjuna. In ayurveda, Arjunarishta is given along with Jawahar Mohra, Kamdudha Ras, or Yakuti Rasayana for treating irregular heartbeat.Arjunarishta is effective on both tachycardia and bradycardia.
Tachycardia
Fast or racing heartbeat is called tachycardia. In tachycardia, Arjunarishta is beneficial with Kamdudha Ras or with following combination.
Jahar Mohra Pishti-250 mg
Praval Pishti-250 mg
Mukta Pishti-125 mg
Arjunarishta should be taken after meal and this combination should be taken with Gulkand.
Bradycardia
Slow heartbeat is called bradycardia. In such case, Jawahar Mohra, or Yakuti Rasayana should be taken with Arjunarishta.
High & Low Blood Pressure
Arjunarishta normalizes the blood pressure and stabilizes it at normal levels. It is beneficial in both cases with low or high blood pressure. Arjuna in Arjunarishta maintains healthy functions of heart, which is likely to work in both cases. It improves cardio-vascular endurance. In high blood pressure, it induces lowering effects. In low blood pressure, it exerts cardio-tonic and strengthening actions.
High Blood Pressure (Hypertension)
In high blood pressure, Arjunarishta has more effects on systolic blood pressure. It alone is effective in pre-hypertensive, mild hypertension, and moderate hypertension. In severe hypertension, Sarpagandha Powder should be used in following combination along with Arjunarishta.
Sarpagandha Powder-250 mg
Jahar Mohra Pishti-500 mg
Mukta Pishti-125 mg
Pana Pishti (Kushta Zamurd)-125 mg
Twice Daily with Milk
Low Blood Pressure (Hypotension)
In low blood pressure, Arjunarishta should be given along with following medicines:
Ashwagandha Powder-2  grams
Vishamushti Vati or Vishtinduk Vati-65 mg
Twice Daily with Milk(Treatment Course:4 Weeks)
Dosage
Take 12 ml to 24 ml twice daily with equal amount of water or as directed by doctor. 
Take after having meals.
Safe for kids
It is safe to use this medicine in lower dose, in children above 5 years of age.
Pregnancy and lactation 
During pregnancy it is best to take only under medical supervision. Self medication during pregnancy should be avoided.
It can be taken during lactation period, under doctor's advice, for a short period of time.
Expiry date
10 years from the date of manufacture.
Side effects
There are no known side effects of this medicine when it is used under professional supervision and advice. It is prepared from natural herbal ingredients that are safe and effective. It does not contain any harsh chemicals. It is advisable to take the doses of this medicine after food to prevent gastric irritation.
Terms and Conditions
We have assumed that you have consulted a physician before purchasing this medicine and are not self medicating.